Easy, quick, AND addictively delicious. This Spicy Fried Noodle recipe takes your average instant ramen noodle and transforms it into an upgraded version that's flavourful, super easy to make, and takes less than 30 minutes to make!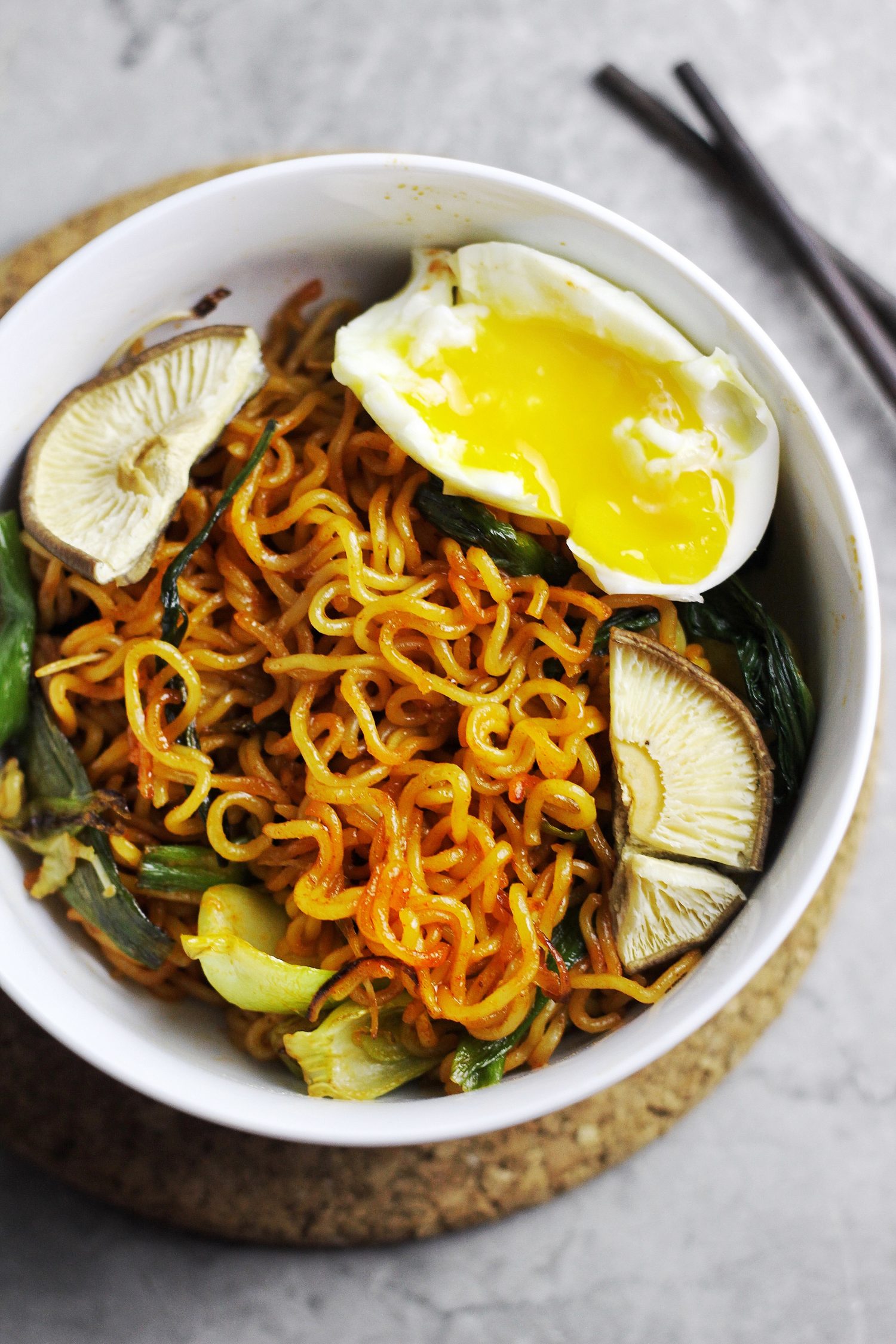 Ramen always gets us all giddy up inside. Whether it comes in soup form or fried noodles, we're all bout it! Since we LOVE noodles and there are so many possibilities and flavour combinations that you can have with ramen noodles, we decided to start a little segment called "Instant Ramen Upgrade"! The goal is to show you how to make yummy, mouth-watering noodle dishes just by using dried instant ramen noodles. And most importantly, these yummy ramen dishes are quick and easy to make!
Check out our web story.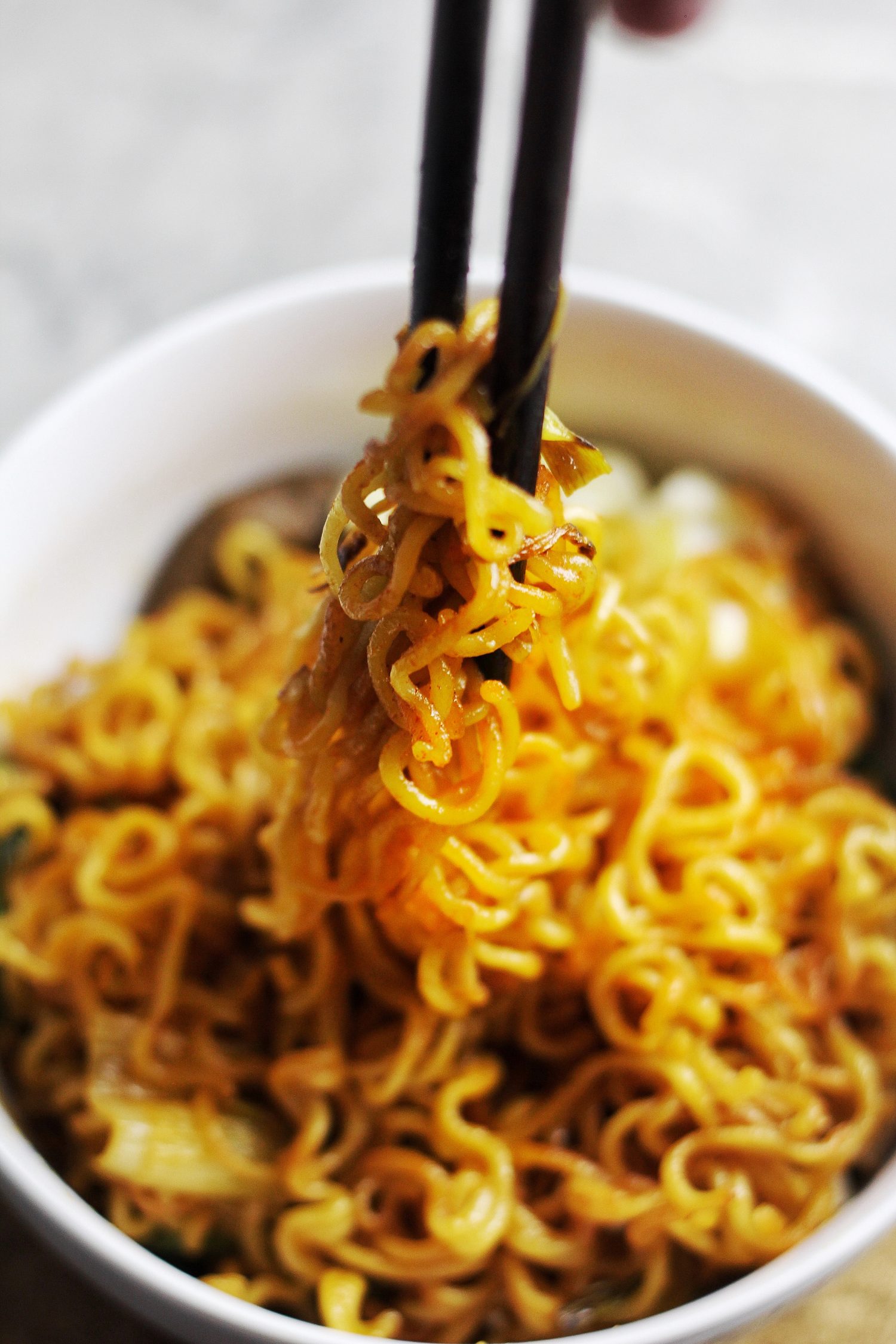 Yes, we're dedicating a whole segment of our blog for ramen! The obsession is real guys.
So, this week's Instant Ramen Upgrade is already one of our favourite: Spicy Fried Noodles! It's so flavourful and satisfying, it almost tastes like a street food noodle in Asia!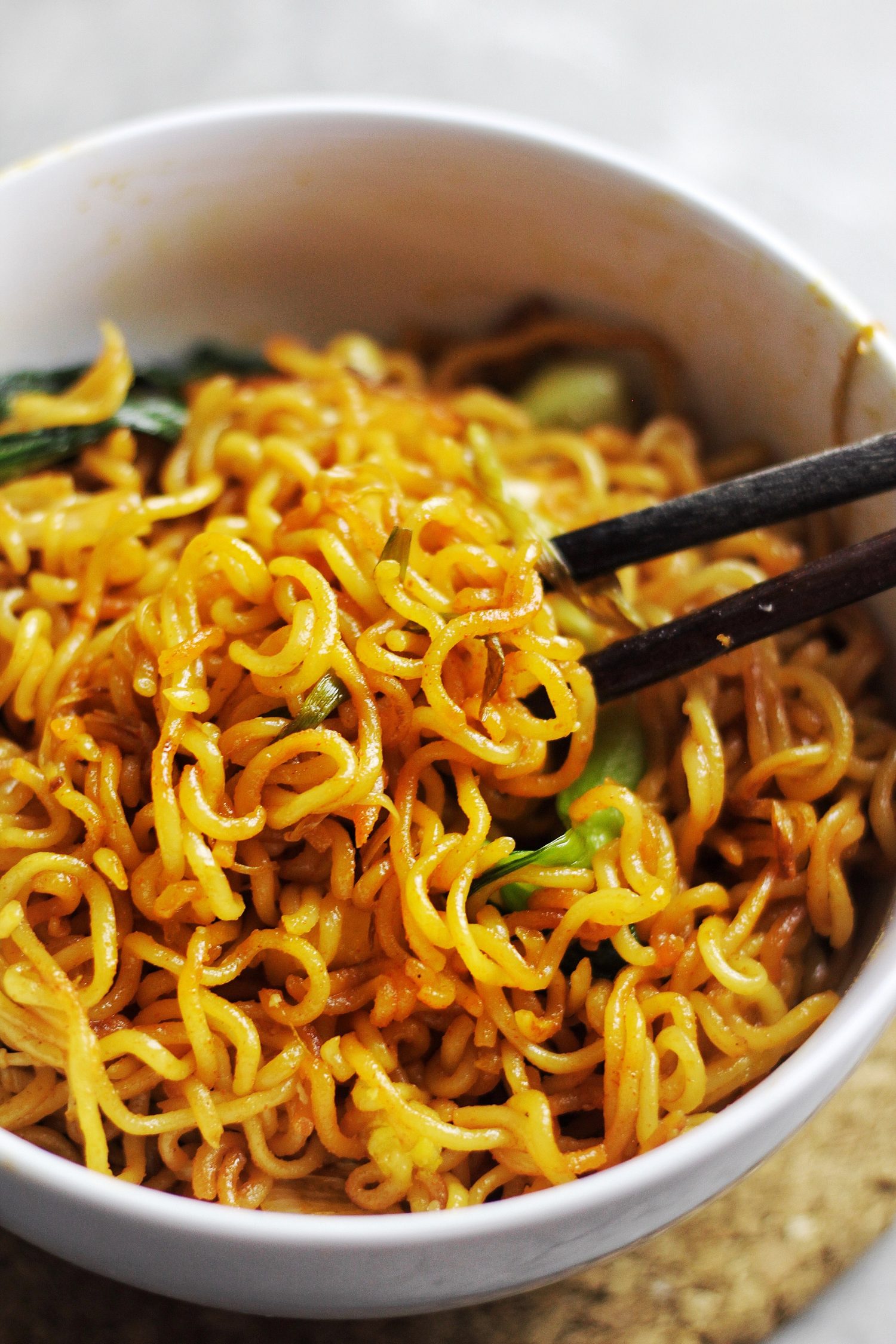 The spicy component in this dish is gochujang
. Oh, how we love gochujang. If we could put that on everything, we probably would. If you're not familiar with it, gochujang is Korean red pepper paste that is widely used in Korean cuisine. We love the flavour that it adds to the noodles! We also used this delicious red pepper paste in our Easy & Quick Creamy Spicy Miso Ramen and Kimchi Fried Rice recipe. It just makes a dish that much more delicious!
Now, we LOVE spicy food and we can handle spicy. But if you'd like it a bit milder, you can add less of the red pepper paste. Although half of the flavour is in the spiciness of the red pepper paste!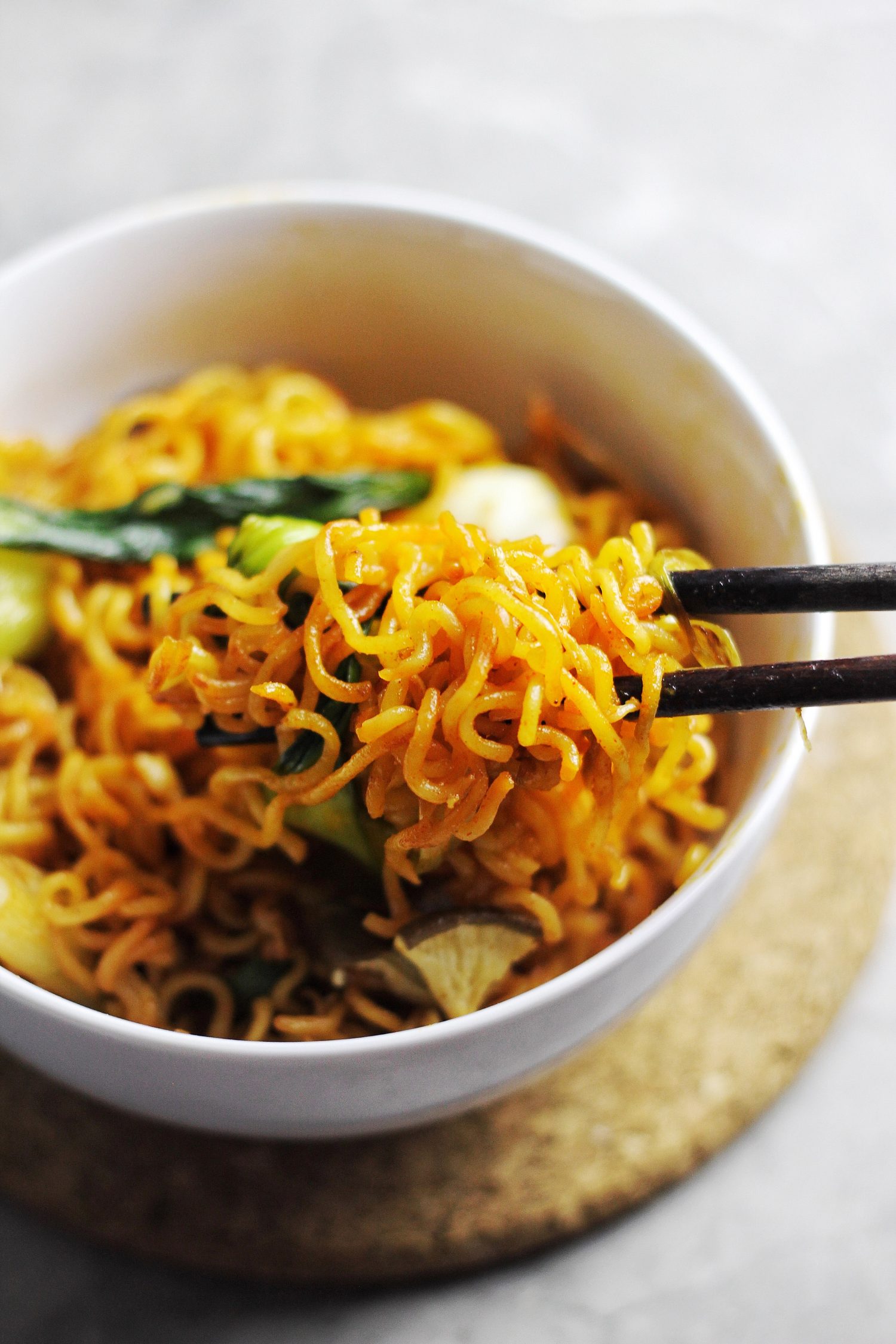 Another special thing about this dish is that we cooked the instant ramen noodle in shiitake mushroom broth. This gives the noodles that extra "oompf" of flavour and makes them extra fragrant.
In terms of the toppings and vegetables, it's really about what YOU like. We love bok choys and enoki mushrooms so we decided to put some in our dish. And yes of course you always need that runny egg!
It's such a great feeling when you make such an easy, delicious meal in like, less than 30 minutes! This Instant Ramen Upgrade is super useful for those busy weekday nights! We hope you enjoy this Spicy Fried Noodles recipe and happy eating!
Ingredients
1

package

ramen noodle

about 140 g, sauce discarded

3

cups

water

2

dried shiitake mushrooms

1 1/2

tsp

gochujang

Korean red pepper paste

1

tsp

soy sauce

1

tsp

low-sodium soy sauce

1

tsp

sesame oil

1/2

tsp

rice vinegar

1 1/2

tbsp

vegetable oil

1

clove

garlic

minced

1

head

green onion

cut into strips

3

heads

baby bok choys
Instructions
In a pot, pour 3 cups of water and soak 2 shiitake mushrooms for 5 minutes. Bring water along with mushrooms to a boil. Remove the mushrooms and set them aside. Add the instant ramen noodle (sauce discarded) into the boiling water and cook according to packaging's instructions. Drain off excess water and run cold water through the noodles to prevent them from sticking.

To make the sauce, combine the gochujang, soy sauce, low-sodium soy sauce, sesame oil, rice vinegar, and 1/2 tsp of vegetable oil in a small bowl and mix well. Set aside.

In a large pan or a wok, heat 1 tbsp of vegetable oil over medium high heat. Cook the garlic and green onions until they tender and fragrant, about 1 minute. Add the baby bok choys and stir fry until cooked thoroughly, about 2-3 minutes. Add the cooked shiitake mushrooms and combine. Turn the heat on high, add the noodles and stir fry for 30 seconds. Add the sauce and mix well. Stir fry for another 1-2 minutes. Remove from heat and serve with poached eggs and some more chopped green onions.