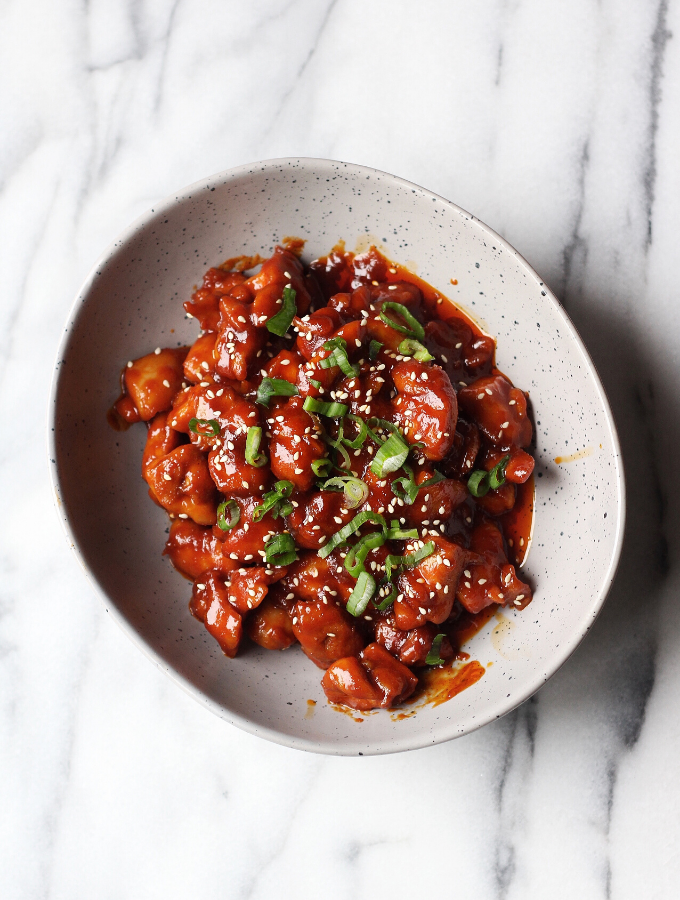 Juicy, tender chicken bites in sweet, spicy, savoury gochujang sauce. What's not to like? This Korean-inspired spicy gochujang stir-fried chicken is easy, only requires few ingredients to make, and tastes amazing! And some word of advice, it's extra yummy and so so satisfying to eat with a bowl of warm, freshly cooked, steamy white rice. An easy favourite!
Check out our Spicy Gochujang Stir-Fried Chicken web story!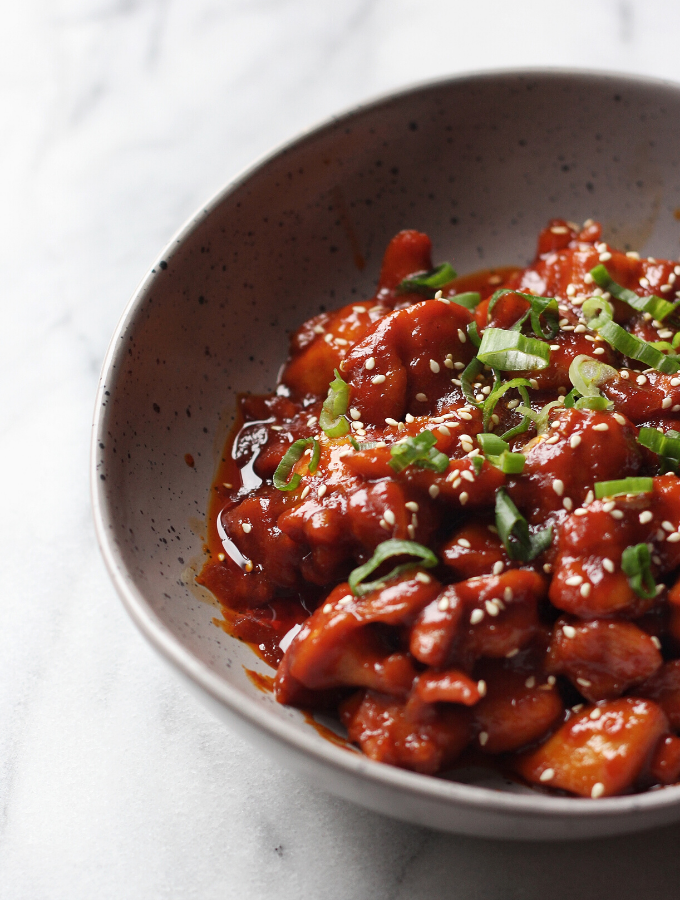 The star of the recipe is gochujang, which is Korean red chili paste. It has a sweeter flavour profile, quite spicy, and has a nice, thick texture. And the texture of the gochujang paste will help create the rich, consistent sauce that coats the chicken in the dish.
In this recipe, we use boneless, skinless chicken thighs because it is more tender and juicier, which is a personal preference. You can definitely use chicken breasts, but it should be noted that they get dry faster if overcooked and and due to the lower fat content, they are not as juicy as chicken thighs.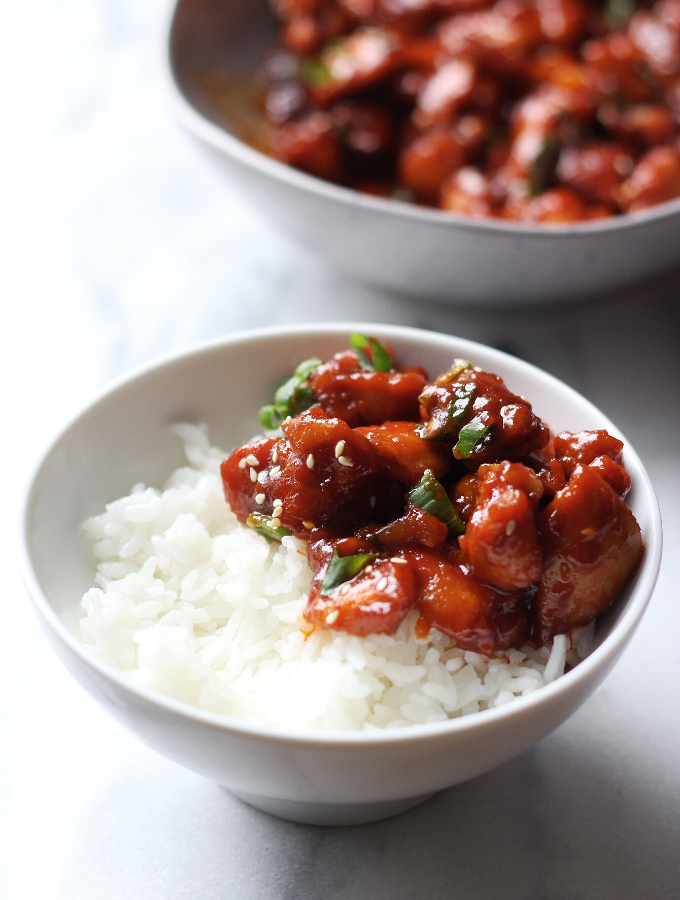 This spicy gochujang stir-fried chicken is a simple yet delicious dish to make and is definitely one of our favourites. We hope you enjoy and happy eating!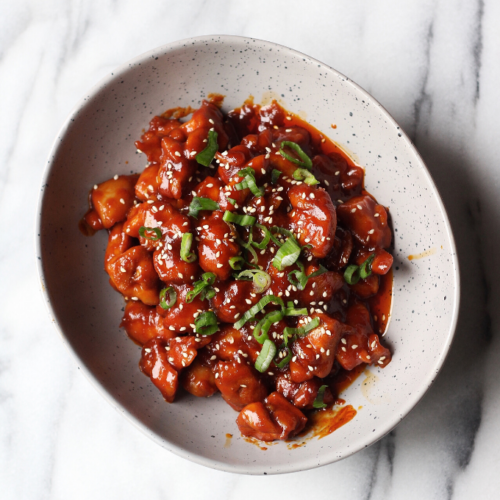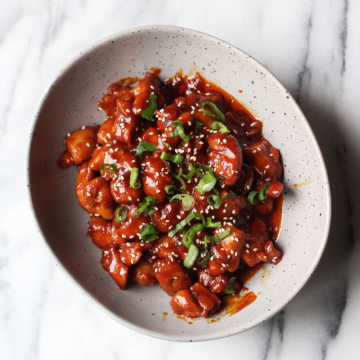 Ingredients
0.8

lbs

boneless, skinless chicken thighs

cut into bite-sized pieces

3

tbsp

gochujang

3

tbsp

low-sodium soy sauce

2

tbsp

water

3

tbsp

brown sugar

3

tsp

sesame oil

2

cloves

garlic

minced

2

tbsp

canola oil

roasted sesame seeds

for topping

green onions

for topping
Instructions
In a bowl, combine the gochujang, low-sodium soy sauce, water, brown sugar, sesame oil, and minced garlic and mix well. Set aside.

Cut chicken into bite-sized pieces and place in a bowl. Add 5 tablespoons of the gochujang mixture into the bowl of chicken and combine well. Set aside to marinate for 10 minutes.

Heat the canola oil on a large pan over medium heat. Add in the marinated chicken and cook for about 5 minutes, stir-frying the chicken pieces once in a while to cook each side of the chicken pieces. Increase the heat to high and add in the rest of the gochujang sauce mixture. Stir-fry for about 3-5 more minutes until the sauce is thicker and the chicken is cooked thoroughly. Remove from heat.

Serve in a serving bowl and top with roasted sesame seeds and green onions.