Now that everyone has been baking bread during this crazy pandemic, we wanted to try this trend too. However, we wanted to bake a bread that is not so easy for us to get in our city - a Matcha and Milky Japanese Fluffy Bread. We've been reminiscing about our trip to Japan a lot and even have been planning to go back next year if life allows us. But in the meantime... Here's our bread recipe
We are definitely not bakers. Baking is an exact science and most of the time, we end up with a headache. So for this recipe, we decided to follow a recipe we found on youtube here and it turned out so good! We recommend following the video, it makes it so much easier to make and not end up with a disaster!
As she explains in the video, the "Tangzhong" is crucial for this recipe. It's what makes the bread so fluffy and soft, typical for a Japanese bread. You should cook your tangzhong mixture until you can see the lines of your whisk when you mix it.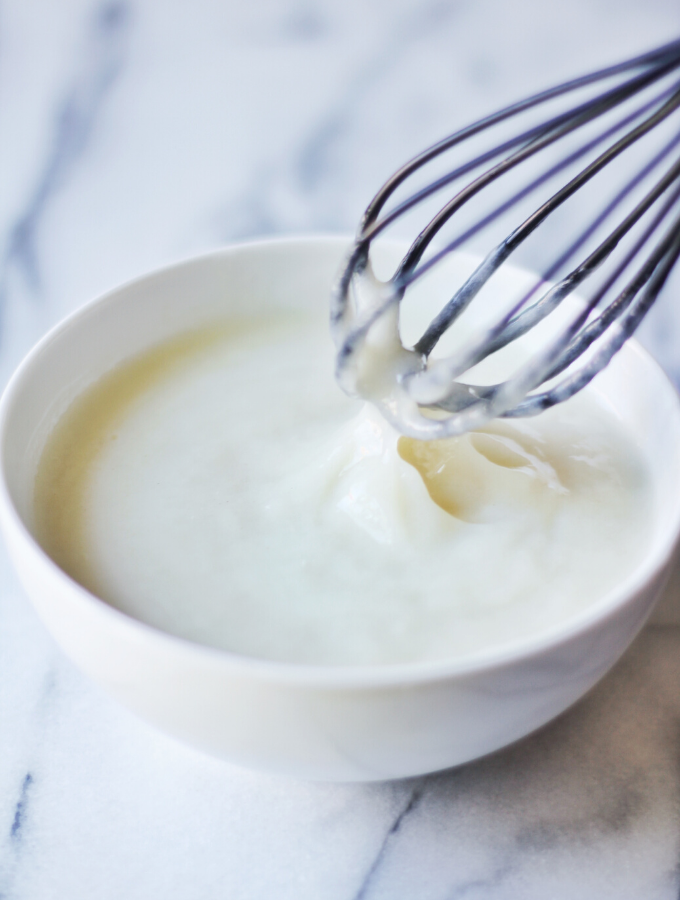 For the shape of your loaf, there is so many different ways to bake it. I decided to make a braided loaf, because I personally think it just looks nice and more put together, but feel free to use any technique you want.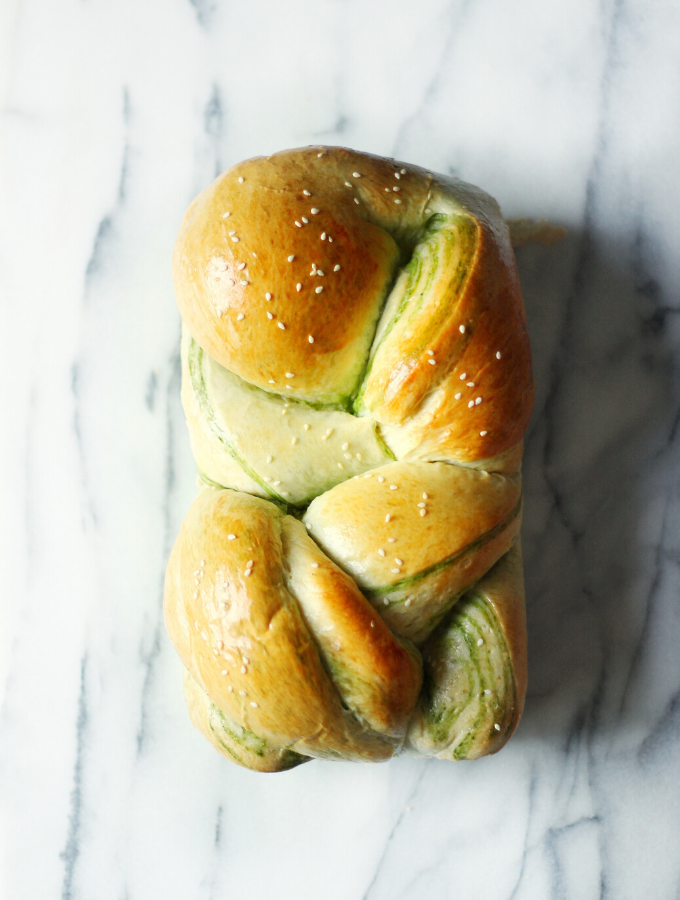 To get those layers of Matcha in your bread loaf, you will need to fold the dough and roll it multiple times. I fold it a total of 3 times, and I think it's the perfect amount. It ended up looking very nice and fluffy!
Ingredients
Tangzhong
1/3

cup

bread flour

can be replaced by all-purpose flour

1

cup

water
Bread Dough
2 1/2

cup

bread flour

can be replaced by all-purpose flour

3

tbsp

sugar

2

tsp

instant yeast

1/2

tsp

salt

1/2

cup

milk

1

large

egg

2/3

tangzhong

3

tbsp

unsalted butter

room temperature

1 1/2

tbsp

matcha power

1

egg

sesame seeds

optional
Instructions
For the Tangzhong
Mix flour and water together in a heavy-bottomed saucepan until there is no lumps.

Put your stove on medium heat and stir constantly your tangzhong mixture until it thickens. You should be able to see lines when you pass through you whisk in the mixture.

When the tangzhong is ready, turn off the heat and transfer to a bowl. Cover tightly with plastic wrap and let cool completetly.
For the Bread Dough
In your stand mixer bowl, combine the flour, salt, sugar, and instant yeast. Once mixed, make a well in the middle and pour in your milk, egg and about 2/3 of the tangzhong mixture you made earlier.

Using a spatula, mix all ingredients together until combined. Then, add the butter and attach your bowl to your stand mixer.

Using the hook attachment, knead the dough on medium speed for around 10-15 minutes. The dough should be smooth and elastic. Your dough will be ready once you are able to gently strech your dough until translucid but without breaking it.

Once your dough is ready, form a round ball and cut in 2. Make sure one of the half is a little bit bigger than the other one. Place back the smaller half in the mixer, and add your matcha powder. Mix again with the hook attachment until combined.

Place each half in a seperate bowl. Cover with plastic wrap and let rest for about 1 hour, or until the dough has doubled in size.

Once the dough has doubled, roll each of your dough the biggest you can, about 1/4 inch in thickness. Place the matcha half on top of the bigger half.

Fold in the sides of the plain dough to form a rectangle. Roll your dough.

Fold both sides and roll your dough again.

Fold in half and roll your dough one last time to form a long rectangle.

With a sharp knife, slide your dough in 3 long sections, but ensure to avoid cutting all the way to the top. All 3 sections should still be attached together. Braid the three sections and place in a well greased load pan. Cover with a plastic wrap and let rest for another hour.

Brush your eggwash on top of your loaf and sprinkle sesame seeds on top. Bake in the oven at 325F for 30 minutes. Let cool completely before cutting into your loaf.