We're back again with another Matcha recipe since we've been really into it and our brownies were such a success! One of our favourite sweet treats are cookies and we used to make them a lot when we were back in University. We would make a batch of 6 gigantic chocolate chip cookies and eat them all in one sitting. Ah... How we miss those uni days!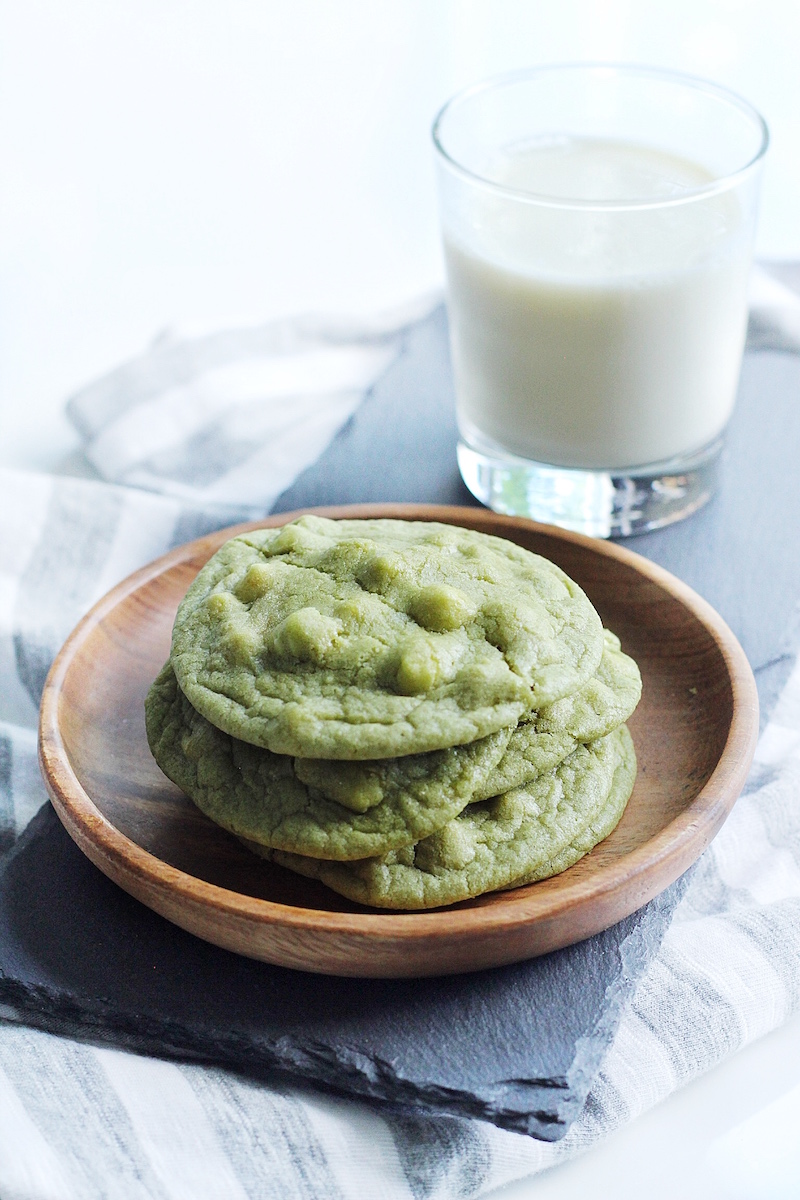 Don't these cookies look amazing with that glass of (almond) milk?! They were seriously the most amazing chewy cookies - kind of crispy on the outside, but tender on the inside. These cookies look flatter than what we're usually used to, and it's probably because we didn't use any baking powder (We're no expert, so please let us know if it's because of something else) but we really them. Sometimes when cookies are too big, they feel like cakes, which is not bad, but it's not what we prefer.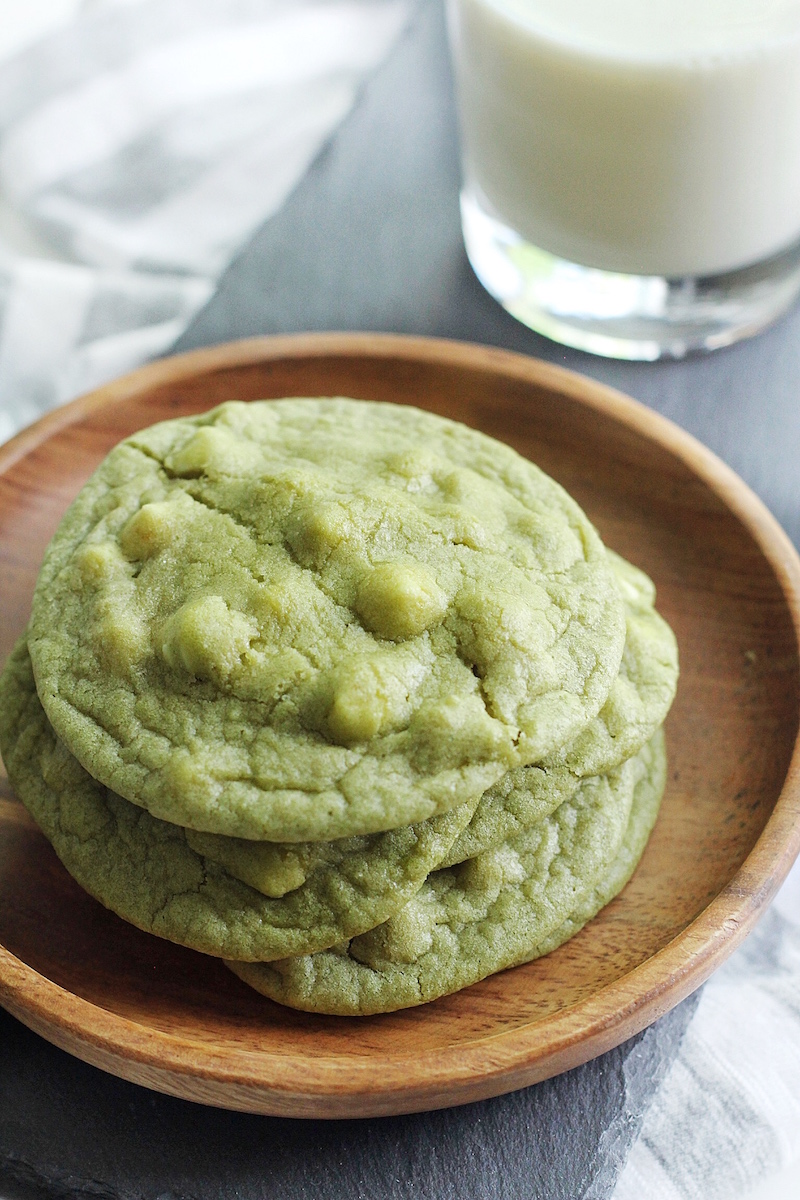 You can definitely switch the white chocolate chips for some nuts or dried fruits if you prefer a healthier option, but we personally love matcha and white chocolate together.
If you want a tip for the perfect cookies, do not underestimate the art of cooling. When waiting for the cookies to be ready, patience really is a virtue. However, if you do not wait for the cookies to cool down, you won't even be able to hold them because they will be too tender. Let us remind you that these cookies are very flat and tend to be more fragile. If you truly want to get the best possible results and enjoy them, please follow our instructions thoroughly. Happy eating !
Check out our White Chocolate Matcha Brownie here.
Ingredients
1

cup

all-purpose flour

3/4

tbsp

matcha powder

1/4

tsp

baking soda

1/2

cup

brown sugar

3/8

cup

butter

melted

1/4

cup

granulated sugar

1/2

tbsp

vanilla extract

1

egg

3/4

cup

white chocolate chip
Instructions
Preheat oven to 325 degrees and line parchment paper on baking sheet.

In a large mixing bowl, sift the flour, matcha powder, and baking soda, and mix together. In another bowl, combine the brown sugar, granulated sugar, egg and butter together using a whisk until creamy. 

Mix the dry ingredient into the wet ingredient until the cookie dough is all blended. When everything is all mixed together, add the white chocolate chip into the mixture.

Drop dough by rounded tablespoons onto baking sheet, making sure they are 2-3 inch apart. Bake the cookies for 10-12 minutes, or until edges are lightly browned. Cool cookies for about 5 minutes and transfer to a rack to cool completely.