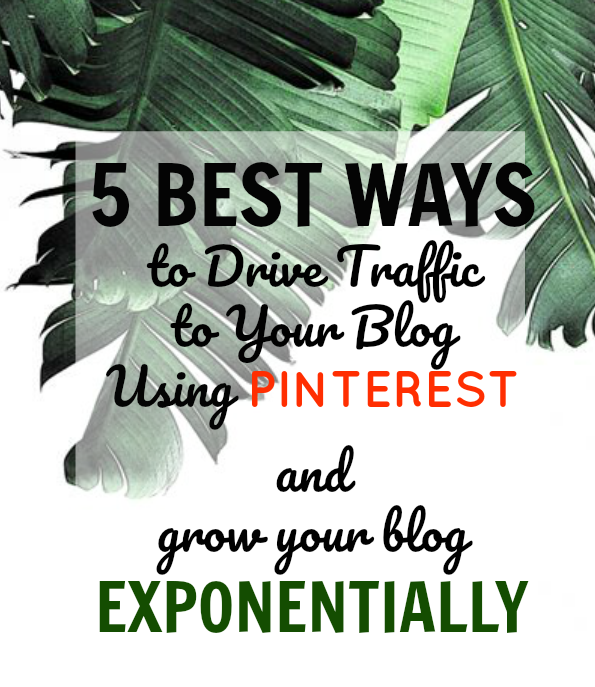 So let me guess... You have been using Pinterest like everyone have been telling you to do, but your traffic statistics don't seem to change? You have found the right page, because here we'll tell you every single thing we know about Pinterest and how we exponentially increased traffic to our blog using Pinterest.
When we started our food blog, we knew Pinterest was a very powerful tool for bloggers. It seemed easy, we just have to pin our recipes, right? If only we knew... Pinterest is such an easy platform to use, but you have to understand how it works to use is effectively.
1. Create long pin images that are eye catching.
Pinterest users are statistically more inclined to engage to your Pins when they are vertical, high quality, and eye-catching. And it really helps to add a brief text or interesting title to your pins that would describe your pin.

2. Create a lot of boards that are related to your blog niche and keep them updated.
 Creating boards on your profile and posting on them regularly means that you have more exposure, and more chances that people see your pins. As food bloggers, we try to consistently pin different type of food and keep track of the trends in our community.
3. Join group boards. 
This might be one (or maybe even the most) important thing to do on Pinterest. Join the most group boards as possible that related to your blog. This will help bring so much traffic from other fellow bloggers and their followers. It is time consuming to email admins of group boards to ask to join them, but very rewarding. A very useful website to find potential group boards to join is PinGroupie.
4. Timing.
As a blogger, it is very important to get familiar with your audience, and know where they're looking at Pinterest. Statically,  Pinterest users are more likely to be pinning on Saturdays, Afternoons and Evenings. Therefore, in your Pinterest Analytics, you should analyze where your audience is coming from and pin accordingly.
As you can see above, a lot of our viewers are from LA, NY, Chicago, SF and Dallas, so we would make sure to pin when it's actually the afternoon and evening over there. Since we're from Montreal, Canada, it doesn't make such a big difference (time zone difference is MAX 3 hours with those cities named earlier) but for other bloggers, it can be very helpful in order to drive traffic.
5. Engage in your community.
When pinning on Pinterest, it's also important to pin other bloggers' pins on your board and groups boards that you're part of. Not only does it help other bloggers to get more engagement, but it also gives you more exposure to your community. It's also nice to comment on other people's pin, you could make a friend!
Happy Pinning ☺
SaveSave
SaveSave
SaveSave
SaveSaveSaveSave
SaveSave
SaveSave